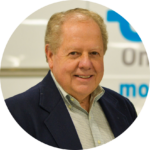 Buddy Stewart
CEO & Founder
Buddy Stewart has developed and pioneered innovative solutions for more than 40 years in the healthcare industry. His career includes 19 years at Blue Cross Blue Shield of Kentucky and 23 years at Humana, retiring as Corporate Director, Medicare Risk Adjustment.
During his 42 years at both plans, he specialized in innovation of operations and development of new initiatives, resulting in lower operational costs and improved revenue.
Stewart also served as an officer in the US Navy in Vietnam. He holds BS and MA degrees from the University of Louisville.
He lives in Louisville with his wife, two daughters and four grandchildren. Buddy is also an author, presenter and enjoys photography.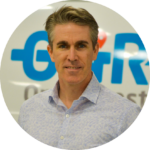 Kevin McCarron
President & Co-Founder
Kevin is a creative technologist with a focus on business startups. Kevin has helped dozens of businesses of every size and stage reach their goals through objectives setting, targeted marketing and development strategy, and go-to-market execution tactics.
Kevin commands complex technical implementations within media, technological, and creative channels to deliver measurable results for business and community endeavors.
Kevin is married with 2 children, runs marathons, plays trumpet, and enjoys photography. He received his undergraduate degree in Visual Communications Design from the University of Dayton in 1999.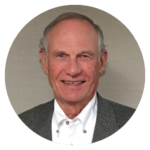 John Morse
Provider Development Officer
Prior to his commitment to On Request John Morse enjoyed a 47 year career in medical care administration. After a 17 year career with the University of Louisville Health Science Center he retired as Chief Development Officer for the Department of Family and Geriatric Medicine.
Prior to joining the University of Louisville he served as Secretary of the Cabinet for Health Services for the Commonwealth of Kentucky, President of the Vivra Physician Services Division of Vivra, and a 23 year career with Humana, including positions as Vice President of Operations for the Group Health Division when Humana entered the health insurance business, and CEO of two hospitals, Suburban in Louisville, Kentucky, and West Side Medical Center in Fort Lauderdale, Florida.
After receiving his undergraduate degree in engineering from the United States Naval Academy he served 5 years in the Submarine Service aboard the USS Lewis & Clark. After leaving the Navy he obtained his MBA degree from the Wharton School of the University of Pennsylvania.
He lives in Louisville, Kentucky, and enjoys life with his wife, two stepsons, two daughters and seven grandchildren.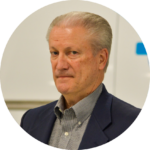 Steve Costello
Operations Officer
Steve Costello has over 35 years in the healthcare industry. During that time at Humana, Steve supported as Consultant to Information Systems Development, I.T. Operations Consultant, Disaster Recovery Consultant, Medicare Risk Adjustment Consultant, and Medicare Risk Adjustment Call Center Manager.
In addition to working at Humana, Steve has 21 years lecturing as an Adjunct Faculty member at the University of Louisville School of Business in the CIS Department and, also, at Indiana University Southeast in the School of Natural Sciences in the CIS Department.
Steve is a recipient of the Patriot Award from United States Department of Defense, Office of the Secretary of Defense, for his contributions to the Employer Support of the Guard and Reserve.
He holds a BBA and a Master of Arts Degree from Webster University in Management Information Systems.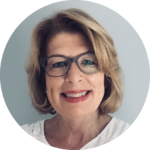 Cindy McGlothlen, WHCNP
Consulting Nurse Practitioner
I am excited to be the nurse consultant for OnRequest Mobile Clinic. I am a Women's Healthcare Nurse Practitioner. My nursing career spans over 4 decades in many areas of nursing, including bedside nursing, home health, administration, education, and as a nurse practitioner. Everyday I have practiced, I know I have made a difference in someone's life. That was my father's motto. My father was a dedicated physician and made house calls to his patients that were homebound and unable to come to his office due to lack of transportation or family members that could drive them to their appointments. He knew these patients needed hands- on medical care that could not be evaluated by a phone call. Today, even more so, there is still a medical need to reach the individuals that are unable to visit a brick and mortar ambulatory medical facility.
OnRequest LLC has formed its initial advisory board with inquisitive leaders across a range of industries and disciplines. We are preparing a formal advisory board summary and will post it here when it is complete.